I love that these clips were posted together here – from our little romp, 200 cigarettes! I hope that your NYE was less disappointing than our 200 cigarettes characters on their last night of 1981, but equally satisfying the next morning… Happy 2014!
NYE ADVICE FROM DAVE CHAPPELLE, PAUL RUDD, COURTNEY LOVE… 200 CIGARETTES HERE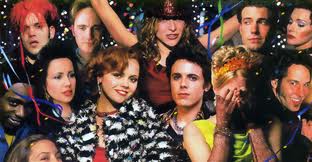 HARVEY DANGER'S "SOONER OR LATER" VIDEO FOR 200 CIGARETTES HERE
Have a happy, healthy, fulfilling New Year!  Full of the kind of surprises that enlighten and evolve your life! And fun; make room for fun. What brings you fun, joy, harmony, and peace?! Do that!
Visit me at The BGB Studio
xxx Risa