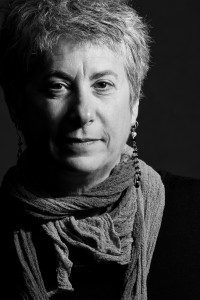 For the past 35 years Risa's worked consistently as a director, producer, casting director, writer and teacher.  She's had the great fortune to have collaborated with some of the most talented, passionate and groundbreaking artists in the world.  She's been able to move from one arena to another – from theatre to film to television and back – and is actively exploring new media.
With two feature films in her directorial body of work – the cult classic, 200 cigarettes, and most recently, The Con Artist, made in Canada and released in 2011, Risa's also directed for television, including multiple episodes of The Twilight Zone for New Line/UPN, and shows for HBO, Lifetime and Comedy Central.
She's directed dozens of plays in New York (The Ensemble Studio Theatre, The Second Stage, Manhattan Theatre Club) and in Los Angeles.  She calls The Ensemble Studio Theatre her artistic home, where she's been a member for 30 years, producing and directing six years of the flagship festival Marathon of One-Act Plays.  In L.A. Risa founded and produced ACT ONE, a successful two-year festival of one-acts, in collaboration with Showtime Networks.  And as a founding Artistic Director of Ensemble Studio Theatre's L.A. PROJECT – now E.S.T. LA – Risa worked with HBO for two seasons, producing and directing a series of acclaimed one-acts for The Aspen Comedy Arts Festival.  In her long association with HBO, starting in 1981 as a talent scout for comedians, Risa co-produced two years of The Young Comedians shows for the network.  She was also a producer with The Carsey Werner Company.
Risa started casting in the NY theatre.  From there Risa and her partner, Billy Hopkins, took their first step into feature film casting with Desperately Seeking Susan.  They worked as a team for 11 years.  During and after their successful partnership, Risa cast some of the most memorable films of the past 25 years.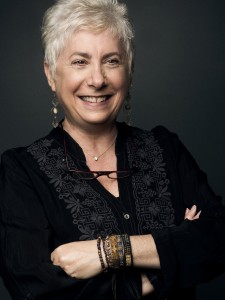 Risa's résumé includes more than 65 feature films, classics such as Something Wild, At Close Range, Angel Heart, Fatal Attraction, Wall Street, Talk Radio, Jacob's Ladder, Born on the Fourth of July, JFK, The Doors, Sneakers, The Joy Luck Club, True Romance, Speed, How To Make An American Quilt, Dead Presidents, Twister, Benny and Joon, and Flirting With Disaster.
She's cast numerous television shows and pilots, including Roseanne, CSI:NY, the NBC series, The Cape (a project she loved), A Gifted Man for CBS, and she has just completed casting the third season of the Showtime series, Masters of Sex.
Risa served as a Producer on Oliver Stone's films Heaven and Earth and Natural Born Killers, movies she also cast.
In the past few years Risa's passion for teaching and coaching has become a serious concentration and brought her to her partnership with Steve Braun in their hugely success endeavor, The BGB Studio (BramonGarciaBraun), a home where actors train, workout, and evolve their careers in transformative ways. Risa's most exciting venture to date.
818-755-9500
For more click below:
And check out The BGB Studio homepage for more!