Private Acting / Audition Coaching
Career Coaching
Directing/Filmmaking Coaching
Group Event Coaching
 Working with Risa has been revelatory for me. She has taught me how to be more in the moment and less self-involved when auditioning. She helped me realize that acting is about moving and changing the other person, which is much more fun, interesting and freeing than the way I'd been working in the past. I feel so lucky to work with someone with as many years of hard earned wisdom as her. I would greatly encourage any actor, experienced or just starting out, to collaborate with one of our business's most insightful and gifted pros.

–Jaime Ray Newman, Eastwick, Drop Dead Diva, Eureka

Risa's one-on-one audition coaching has helped my career immeasurably. Risa coached me for my Covert Affairs audition and I booked the job. Her understanding of what producers & directors are looking for has allowed me to walk into rooms more confident than ever in the choices I make as an actor. I would recommend her (and have) to any actor who wants to increase his chances of getting work. She is quite simply the best coach I have ever had.

– Sendhil Ramamurthy, NBC's Heroes, USA Network's Covert Affairs
One-on-one (or in concert with another actor)
Coaching for Auditions, Rehearsals, Work –  in Film, Television, and Theatre
Let me be your witness and shepherd you through those pages in front of you so that you can get more comfortable and specific, make the character your own, deepen your intention and your connection. Find the ease, authenticity and power in the process. Prepare yourself to be unprepared. And engage the audition, rehearsal or work as a playful and cathartic acting experience.
Create the Career you Dream – doing what you love and loving what you do.
Let me guide you through the realizations, decisions and action steps that will help you build or re-build the career you imagine. Make it lucrative. Grow it. Sustain it.
Prepare to Direct Actors with what they need in order to give you what you want. And to Direct with more confidence, clarity, specificity and knowledge for Film, Television and Theatre.
Master Classes, Workshops, Seminars, Lectures
I'm available to bring the Master Class/Workshops/Seminars/Lectures in Auditioning and Acting for the Camera to your community, your city, your theatre, your college or professional school programs.
Go here for: Private Coaching for Actors
Go here for: Career Coaching
Go here for: Coaching for Directors (and Filmmakers)
Go here for: Risa for Hire
In person in LA, Via Skye or Phone.
Email or call for more info or to book your session now:
Risa@risabg.com  or 818-755-9500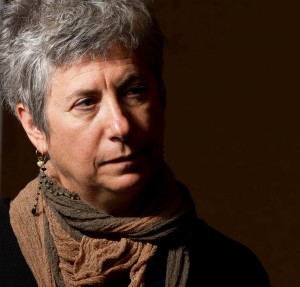 Risa Bramon Garcia is one of the most inspirational and brilliantly gifted people I have had the privilege of meeting. Her ability to dissect a script and help compliment an actors performance is truly remarkable, and the warmth and generosity she shows during the process is an absolute pleasure to be a part of. She not only helped me greatly with my acting but also with my writing, directing and mindset – Her passion is infectious!  She brought out the best in me and taught me more than I thought I could learn. I am yet to come across another teacher (and mentor) who has even come close to helping me as much as Risa did and I will forever grateful for her support, guidance, insight and friendship.

Sam Cotton

, Actor, Writer, Director

Risa Bramon Garcia is an enormously gifted artist, director, casting director and advisor.  I've made my living as an actor for over 25 years and when I needed some help kick-starting a new phase in my career, I balked at the idea of getting a "coach".  Certainly I have been faithfully reading Risa's blog for some time now.  Always inspiring and informative, her blog was part of my regular routine.  So finally it occurred to me, that perhaps Risa could help me with my career.  BEST IDEA I EVER HEAD!  She is so insightful and frankly, so invested in her students doing well, she's making an enormous difference in my career and my life. RUN, don't walk, sign up — for a class, a private career coaching session, whatever she's offering.  Just don't tell her that she's worth TWICE the money she's charging!

Joanna Lipari

, Actor, Writer, Psychologist

Risa has a rare gift of helping you discover answers to questions you didn't even know you needed to ask about directing.  Step by step, she guides and provides invaluable insight on how to find your signature dance with actors in front of the camera so you can trust your instincts in the heat of production, whether the chips are up, or down.  Nothing compares to meeting with Risa, one-on-one, to grow and become a stronger director.  Her translation of the experiences she's had with other directors, and as a director herself, is what makes her, quite simply, the perfect coach for any filmmaker who is serious about understanding, and practicing, all that it takes to direct in this business today.

  You have a unique way of connecting with actors, and drawing out the best in us.  I've thought about what you said–how so few actors have the courage to just listen and connect and really speak to the reader–not performing, but really taking in the reader and living in that moment.  You're right.  So simple, but so hard. 

Here is my philosophy exactly. Never better said than by Elia Kazan on Teaching and Directing From Conversations Conducted in 1993/1994.  From: Selected material from the journals compiled during the writing and editing Follies Of God by James Grissom.

A good teacher never lies, and a good teacher never tells you what you should be or do. A good teacher tells you what you've done, what worked, and leads you toward the full realization of a character written and waiting for full expansion. The gifts do not come from a teacher or a prayer or a regime: the gifts are within you. Always have been, always will be. The hazardous and tricky process is teasing them out, finding comfort in having them exposed, keeping them ready for use. There is a magnificence in every artist. I believe this. I do not say this to flatter, and I do not say to this to many people, but when you find an artist–and there are many and of many degrees–you husband the artist and the talent within. You walk with them. You lead them to a place they can  furnish with their gifts. A good teacher does not supply these gifts, but he can and should walk the artist toward the place where they are wanted, needed, and can be used. 

Fewer things are more gratifying than the deliverance of an artist to a consummation his gifts deserve.

– Elia Kazan