16 Jul 2012 - 10:00
Los Angeles, CA 90027
Monday July 16 – Friday July 20
10 am – 4:30 pm daily
At Seydways Acting Studio in Hollywood. 4949 Hollywood Blvd. Suite 203, LA, CA 90027
This is a workshop for young actors, ages 9-13.
The price is $595 for the full week. 10% discount with registration by July 9, 2012. Or siblings 10% discount.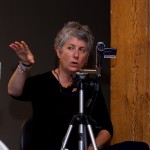 The Youth On-Camera workshop is a full week of creative work with a group of 12-14 young actors, all committed to developing their craft. We spend time working as an ensemble as well as in smaller groups. And I work with everyone one-on-one in the group context. It's a collective experience and that's always incredibly valuable and fun.
We'll address on and off camera scene work, auditioning, acting fundamentals, script analysis, and character development, as well as create original work. The focus is on interpreting the text (from film, TV and theatre scripts that are age appropriate), on getting comfortable and confident acting in front of the camera, on making the best and boldest choices for a scene and a character, on staying truthful, authentic, and in the moment. We explore how to get inside a role and make it your own, being fully present and invested. We progress through scene work, acting exercises, monologues, improvisation, character exploration, and creating original text (always a great part of the process). In addition, I work on each young actor's personal evolution and expression. And most of all we play. We create. This is a joyous process and I want each young actor to embrace the fun of it.
A few of my favorite teachers will join us as guests to explore different practices and approaches to the process.
On Friday afternoon (approximately 2:30 pm) we'll have a presentation of some of the work we've done during the week.
A week before we begin, I'll send a set of "sides" to prepare, so that we can jump right in with some scene work.
And when you sign up, I'll ask each actor to answer some basic questions (in the form of a questionnaire) that will help me get to know you a little better. Along with reviewing your headshot, resume and any reels/clips/show photos. (Only if you have those materials; it's not required.)
What IS required is a serious interest in acting, directing and/or writing… and fun!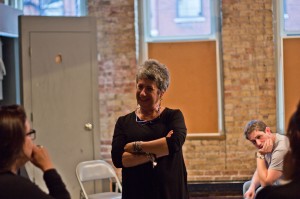 Fill out and submit the short initial Registration Form below the map in the comment box – with short answers to the following few questions.
You'll then get an email confirmation, followed by an "acceptance" email with a link to make your payment via PayPal: $595 in full (10% early registration discount or 10% discount for siblings) - and at that time there will be:
A questionnaire to download, fill out, and email or fax back to Risa.
Please make sure you DOWNLOAD the QUESTIONNAIRE, fill it out, and send it back ASAP via email!
(Your payment is refundable up to 7 days prior to the start of the workshop.)
Email Risa at: Risa@risabg.com for more information or questions, and to send the Questionnaire.
To register NOW – please answer these few questions/instructions in the comment box of the form down below.      (If you're a returning actor, please do this as well.)
1. How did you hear about the class? 
2. How many years have you been an actor? (there is no right answer) And how old are you?
3. Include a photograph (professional or otherwise), a resumé, even if it's school or camp work.
4. Anything else you want to briefly include. There will be a longer Questionnaire to fill out once approved.
Register using the form below (only if there is one):